Bartender of The Year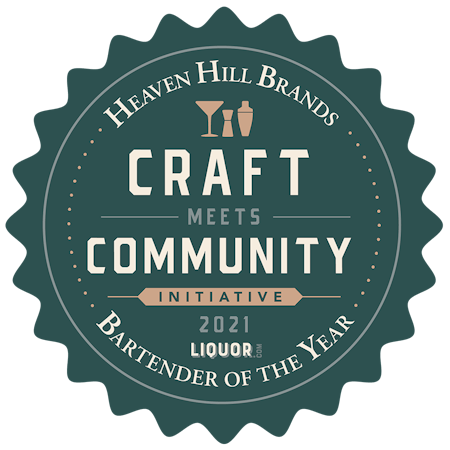 Heaven Hill's Bartender of the Year invites you to the 2021 Craft Meets Community Initiative. The Craft Meets Community Initiative is a virtual educational and support platform focused on community advocacy and education. The goal is to support, encourage and inspire bartenders who want to make an impact in their bars and the surrounding community. Also included is an optional Award Program where you can submit a project for a chance to win $5,000 and mentoring from an industry expert.
The Heaven Hill Bartender of the Year competition has always been about more than making a great cocktail. It's a search for the bartender who displays all the skills and qualities of a true hospitality professional. Heaven Hill believes that hospitality doesn't have to stop at the bar door – service can and should extend to the larger community.
Sign Up to Join Us
Want to submit a project? Register here
The Craft Meets Community Initiative is built on four tracks, each representing a pillar of community involvement. To learn more about the tracks, you can RSVP for the seminars and workshops led by industry experts.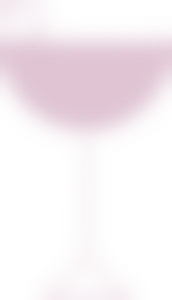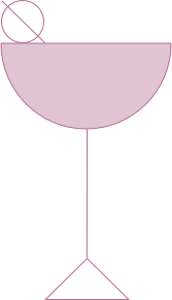 Sustainability & The Environment
"Sustainability from Cocktail to Community"
Sponsored by Sacred Bond Bottled-in-Bond Brandy & Rittenhouse Rye
Sustainability depends on both small and big picture thinking. We can all make choices and engineer change from how we approach building a cocktail to creating community-wide advocacy. Claire Sprouse will lay down a foundation for understanding the pillars of environmental action: from food waste to water conservation to reducing your carbon footprint.
Sponsored By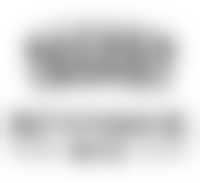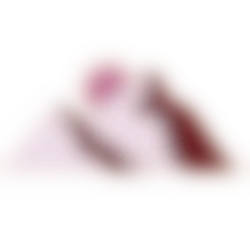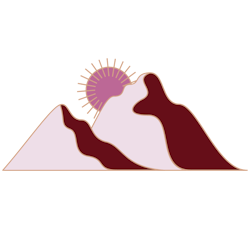 Important Dates
Applications from bartenders due

COMPLETED

Winner announced

COMPLETED

Mentoring Session with winner

COMPLETED
Education & Mentorship
Led By
Jeffrey Morgenthaler and Joaquín Simó
"The More You Know: Sharing Knowledge in the Bar Community"
Sponsored by Elijah Craig & Domaine de Canton
Whether you are a leader, a team member, a neighbor, or a friend, the opportunities to teach and to learn are everywhere. To most effectively build your own knowledge and the knowledge of those around you, you must learn methods for listening as well as for teaching. Drawing on their history as authors and leaders, Jeff and Joaquín will explore how to distill and share information, and how teams grow through communication.
Sponsored By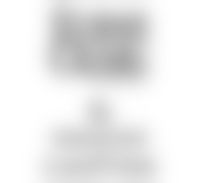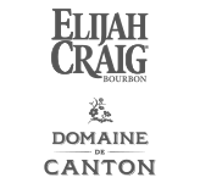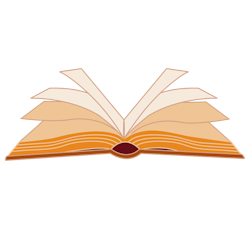 Important Dates
Applications from bartenders due

COMPLETED

Winner announced

COMPLETED

Mentoring Session with winner

COMPLETED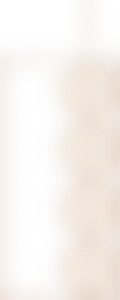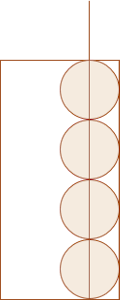 Equity & Diversity
"Diversify Your Diversity: Why DEI Isn't Just Black and White"
Sponsored By PAMA Pomegranate Liqueur & Lunazul Tequila
Too often the conversation about diversity has been focused solely on issues of black and white, to the exclusion of the disabled, the Asian community, the Latin community, the LGBTQ+ community, and other underserved communities. Jackie will lead a panel discussion about the need to continue to expand our concepts of inclusion, making sure no one is left out.
Sponsored By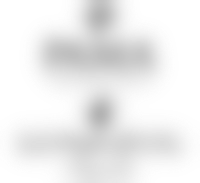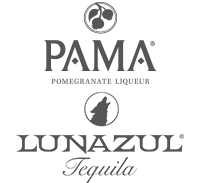 Important Dates
Applications from bartenders due

COMPLETED

Winner announced

COMPLETED

Mentoring Session with winner

COMPLETED
Health & Wellness
Led By
Alex Jump and Lauren Paylor
"Self-Service: Hospitality and Your Wellbeing"
Sponsored By Deep Eddy Vodka & Dubonnet Rouge
The constant and never-ending pursuit of excellence in the Food & Beverage Industry has led to a crisis of health & wellness. We watch as our co-workers, mentors, heroes, and ourselves fall victim to a lack of wellbeing that can arise when we dedicate our careers to taking care of others. Alex and Lauren will discuss best practices for addressing issues and steps of implementation surrounding their five pillars of wellness: mental, physical, social, environmental, & financial.
Sponsored By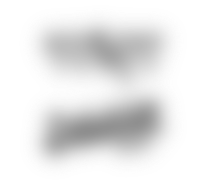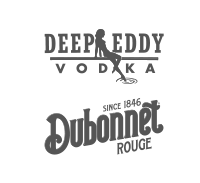 Important Dates
Applications from bartenders due

COMPLETED

Winner announced

BY 09.09.21

Mentoring Session with winner

09.14.21
Learn
Each track begins with a Virtual Seminar, hosted by a leading industry expert, providing an overview of the field and ways to get involved.
Create
Each track will include an optional Award Program that will honor one bartender who has an idea to serve their community. The winning entrant will receive a one-on-one mentoring session with the track leader and $5,000 to pursue their project.
Engage
Each track features an in-depth Workshop with the track leader, with more interactive learning and discussion about how to activate in the field.
Selection Criteria
Entries will include a drink recipe and outline for a community-serving project in the track field.
Prizing
One winner for each track will receive $5,000 to support their community project.
Mentorship
In addition to the money, winners will be placed into a mentoring program with their track leader.
Ready to Submit a Project?
Already registered? Login here
Want to join the seminars & workshops? RSVP here
Meet the Track Leaders
Heaven Hill has brought together some of the best minds in the industry to lead the Craft Meets Community Initiative tracks. These experts are dedicated to serving their community and passionate about sharing their knowledge. In addition, Heaven Hill's National Spirits Specialist and Portfolio Mixologist, Lynn House will be co-hosting each of the seminars and workshops and helping to facilitate conversation around these important topics.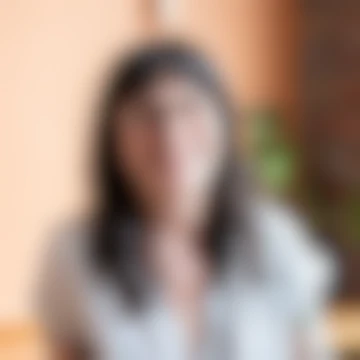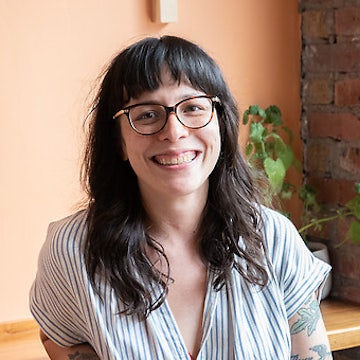 Claire Sprouse is a bartender, bar owner, and consultant. She has worked at some of the country's best-known and most-awarded cocktail institutions from Houston to San Francisco to New York. For the last decade, she has worked vigorously to tackle issues of sustainability in the industry. She recently opened Hunky Dory in Brooklyn, and launched OUTLOOK GOOD, a consulting and education company focused on creating a culture of shared information and inclusivity around greener bar practices.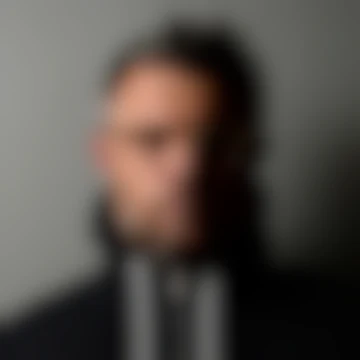 Jeffrey Morgenthaler is an award-winning bartender (Tales of the Cocktail, American Bartender of the Year) and author of the first book devoted entirely to cocktail technique, "The Bar Book: Elements of Cocktail Technique" (Tales of the Cocktail, Best Spirits and Cocktail Writer). He currently manages the seven-time James Beard Award-nominated bar program at Clyde Common in Portland, Oregon. Playboy magazine named him one of the top 10 mixologists in the United States, Food and Wine Magazine named him one of the 10 most influential bartenders of the past decade, and Thrillist named him one of the 15 most influential bartenders of the past hundred years. He is a regular contributor to The Daily Beast, and the author of Drinking Distilled.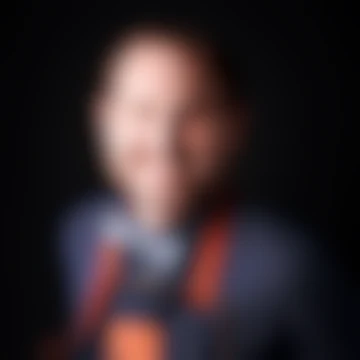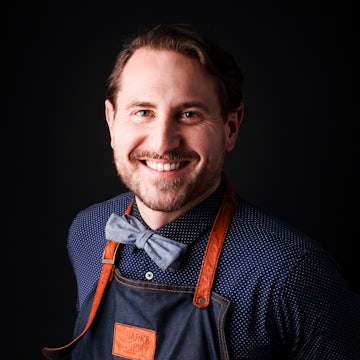 Joaquín Simó is the founder of Pouring Ribbons in New York, and a partner in Alchemy Consulting. An internationally renowned bartender, he came to prominence behind the bar at New York's Death & Co. He was named American Bartender of the Year at the 2012 Tales of the Cocktail Spirited Awards, among other accolades.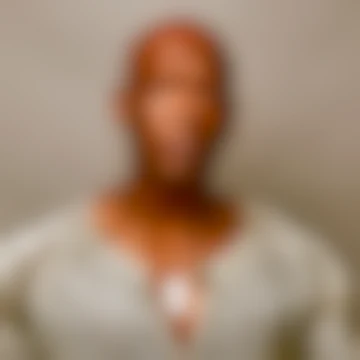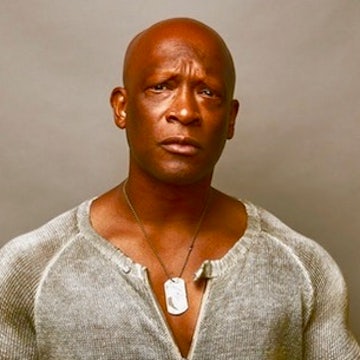 Jackie Summers is an acclaimed author, seasoned public speaker, and serial entrepreneur. Summers is the founder of JackFromBrooklyn Inc. and the creator of the award-winning Sorel Liqueur. A native New Yorker, he was ranked among the world's "100 Most Influential Bar Industry Figures" by Drinks International Magazine (2019, 2020. He currently serves as a co-chair of the Education Committee for the Tales of the Cocktail Foundation, and a member of the Education Committee for Bar Convent Brooklyn.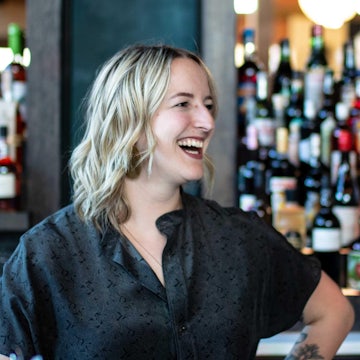 Alex Jump is the co-founder of Focus on Health, an initiative dedicated to bringing health and wellness to the forefront of the hospitality world. As the bar manager at Death & Co in Denver, she spreads her brand of Southern hospitality across the Rockies. She was named one of Forbes 30 Under 30 for F&B in 2021, and nominated for American Bartender of the year at the 2020 Tales of the Cocktail Spirited Awards.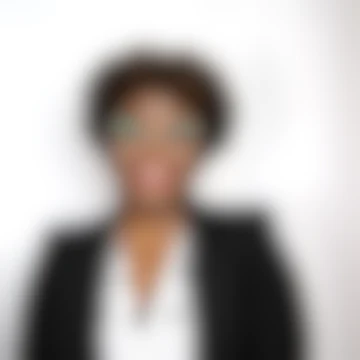 Lauren Paylor moved to Washington DC in 2010 to attend nursing school, but fell under the spell of the cocktail industry, becoming the Lead Bartender at Drink Co. She has also worked as an F&B manager for Kimpton Hotels, helping the Dabny secure a Michelin star and a James Beard award. She co-founded Focus on Health, is a trainer with the Safe Bars organization, the social media coordinator for Speed Rack, a committee member for the RCWF Fund for Social Justice in Hospitality and a judge for the L.A. Spirit Awards.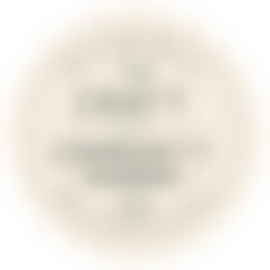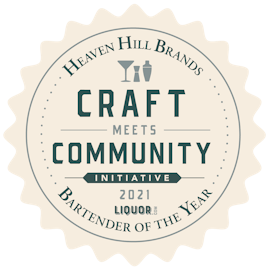 ©2021 HEAVEN HILL BRANDS & LIQUOR.COM